Member Only Documents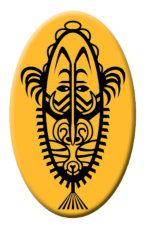 The following are stories of special significance to the PNGAA.
The documents are in PDF format which can be downloaded and read at your leisure. Please enjoy.
To have access, you need to be a financial member.
Additional content will be added as it becomes available.
Paul Quinlivan's Snapshots - compilationof articles appearing over a number of years
Pacific War in New Guinea
PNGAA celebrated the 30th anniversary of Independence. Booklet contains photographs of PNG Independence Day, an overview of the PNG flag, the National Anthem, the National Crest and the Provincial Flags of PNG.
Keepers of the Gate - Story of the New Guinea Volunteer Rifles: 1942
CAUTION! When in turbulence, do not pick your nose. (Ups & Downs of a Kiwi in Papua New Guinea)
Murrough Benson's story of his time in Papua New Guinea—firstly as a didiman and then with the PNG Development Bank
A Didiman's Diary - A story of people, places and patrols in the life of an Agricultural Extension Officer (Didiman) in the Territory of Papua New Guinea from 1956–65.
Keepers of the Gate - New Guinea Volunteer Rifles: 1942
Tisa: A Teacher's Experience in PNG 1962–75
Taim Bipo: People of the Nomad District When the White Men Came -
PETER DWYER & MONICA MINNEGAL. Photography by Bob Hoad
Adventures in New Guinea - Fiction